Andrew Blasko

Seton Hall Prep (Class of 2008)
Andrew was a four year starter at Seton Hall Prep. He received a plethora of All -Conference and All - State Awards achieving the highest honor, First Team All American, his senior year. Andrew was an old school defenseman; a strong communicator, a shut down cover-man, with a splash of offensive flair. This dynamic allowed him to continue his career at the most prestigious college program in the world.
Johns Hopkins University (2008 - 2012)
Andrew played four years at Johns Hopkins University in Baltimore, Maryland. Here he understudied the undisputed, greatest defenseman to ever play, Dave Petramala. Coach Petramala is also arguably the best player and coach in the sport of lacrosse. At Hopkins, Blasko played both long stick middie and a core member of the three close defensemen. Blasko saw additional time as a member of the man down unit and helped continue the Johns Hopkins tradition of 42 consecutive playoff appearances through his senior year. This was the NCAA longest streak in any sport, at his time. Hopkins has secured 9 NCAA Championships and 44 National Championships (pre NCAA). The National Lacrosse Hall of Fame is located directly adjacent from Johns Hopkins Lacrosse Stadium (Homewood Field), for a reason.
---
Sean O' Sullivan


Army West Point (2009 - 2010)
After a exceptional high school career, Sean O' Sullivan continued his success at Army Prep for a post-graduate season. The following year, in 2009, Sean was a member of the Army West Point Lacrosse Team and was a starter as a freshman. Building off his 2009 Freshman campaign, Sean led West Point to a 2010 Patriot League Championship and received and received All-Patriot League honors for his contributions. As an underdogs in the 2010 NCAA Tournament, Army reached the quarter-finals, stunning the college lacrosse world as they defeated a very talented Syracuse Team in double overtime. 
Loyola University (2012 - 2013)
Coach O'Sullivan missed the 2011 season due to injury and transferred to Loyola University in Maryland to continue his college career. Sean was a vital component to the 2012 Loyola Team. His dodging ability and his exceptional shooting powered Loyola to a 2012 ECAC Championship. The momentum from their Conference Championship carried into the NCAA Tournament. Sean was a member of the 2012 Loyola National Championship Team. In total, Coach O'Sullivan 56 goals and 24 assists for a total of 80 Division I College points. His knowledge of the game and offensive talents have transformed him into an even better coach. 
---
Riley O'Sullivan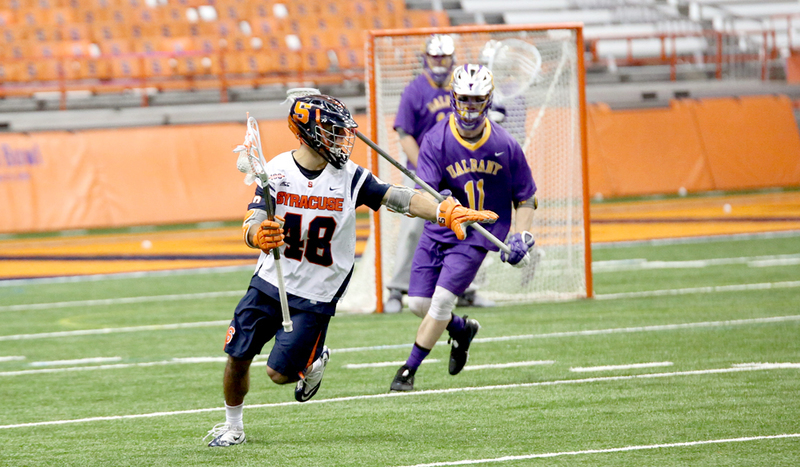 Don Bosco Prep (Class of 2014)
Riley O'Sullivan played his high school career at Don Bosco Prep where he received two consecutive MVP honors. In 2013, Riley led Don Bosco to a State Championship and was further awarded State Championship MVP. During his collegian recruiting process, Riley was ranked by Inside Lacrosse  published an article highlighting Riley naming him as one of the 18 Best Rising Juniors in the Country. Riley received All- County honors all four years of high school. He was named an All- State player his junior and senior years of high school. . Some of the honors that Riley achieved include All county, All State, and All American. During the 2013 State Championship, he was the Game MVP and received the highest high school honor that an individual can receive; 1st Team All-American. 
Syracuse University (2014 - Present)
After being a highly sought after recruit, Riley decided on Syracuse University. This is one the biggest Lacrosse colleges in the world with a rich and long tradition excellence. Riley helped lead Syracuse to 2015 ACC Championship and has gone to the NCAA Tournament every year of his collegian career. Riley is currently a riser junior at Syracuse University. Expect to hear his name on ESPN and check the Top 10 plays every week, Riley is expected to have a major impact this season.
---


Graham Horvath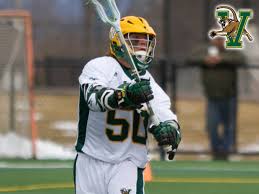 Seton Hall Prep (Class of 2010)
Graham Horvath is one the most dynamic and skillful offensive players ever to graduate from Seton Hall Prep. He holds the school records in both Total Career Goals and Total Career Points. Graham is not the tallest, biggest, or fastest athlete on the field, however his passion, intelligence, and desire is what propelled him to achieve such greatness. Coach Horvath captured the Essex County Championship twice in his career, as a sophomore and as a senior captain. 
University of Vermont (2013-2014): 
After high school, Coach Horvath continued playing at Hofstra for 2 years, then transferring to Vermont. He was not only an exceptional player and leader but also a diligent student and received 2014 America East Commissioner's Honor Roll. Coach Horvath became a starter- an offensive leader, his first year at Vermont, starting in all 14 games. He finished his junior season as second on the team in both points and goals scored. His junior year at Vermont, Graham average 2.2 goals per game, placing him 9th on the American East Scoring List. As a senior, Coach Horvath was named Captain of his team and led his team in scoring with 30 goals. He ranked 5th in the American East Scoring List with 2.31 goals per game. One of the most electric offensive players in the nation, Horvath tallied a plethora of multiple scoring game.